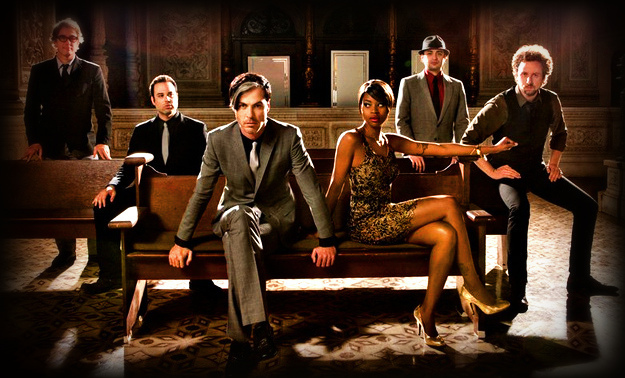 Columbus has fallen in love with Fitz and The Tantrums. The band – led by Michael "Fitz" Fitzpatrick has been a mainstay on the Columbus concert circuit in the two years since their debut album – Pickin' Up the Pieces – was released. In 2011, Fitz and The Tantrums performed at The Basement, The Newport and the LC (indoors). On Friday night, they make their LC (outdoors) debut, headlining a show with ZZ Ward and Royal Teeth opening.
Enough music writers have been asking the same old tired questions ("How did you get together?", "Where did you find Noelle?", "What influenced your '60s soul-pop sound?") that I decided, when given the opportunity to speak with singer Noelle Scaggs last week, I'd rather have a conversation than interview her. If you want to read background about the band, just Google "Noelle Scaggs interview". If you want to get to know Noelle a little more personally, read on.
It's a Friday night when you're not on tour or doing anything band related. What are you doing?
Going out with friends that I don't get to see that often, spending time in the Venice Beach area with my best friend because he just recently moved there. I do the normal things that people in their early 30s do – they go to bars, they go to dinner, they hang out. It's quite interesting being a person who is on the road as constantly as we are to have those moments where we can just hang out and be normal.
Continue reading →