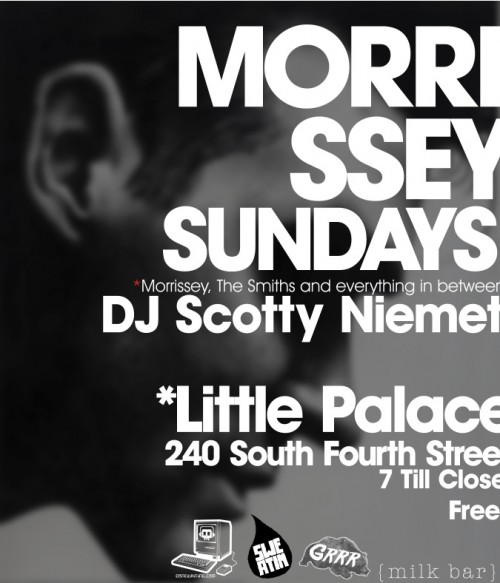 Donewaiting has united with Sweatin's Scotty Niemet and Milk Bar's Kareem Jackson to present Morrissey Sundays at Little Palace.
Morrissey Sundays starts at 7 and ends at 12. Usually people get there early. It is free.
I feel a little odd listing drinks specials for such an handsome event but there are 6 dollar import pitchers, and 4 dollar Bloody Mary's.
Little Palace
240 South Fourth Street
Columbus,Ohio
Classic spun by Scott Neimet.
The Smiths will also be played.