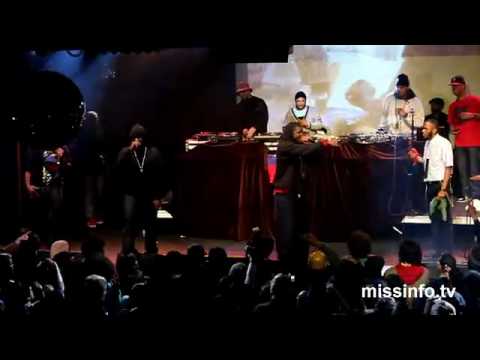 Jay Elect's buzz is reaching Nas pre-Illmatic levels…In the above video Jay brings Mos Def and Puff Daddy onstage to "civilize an 85er".
Still buggs me out how he tied the F.O.I, Nicholas Telsa and Mgmt together.
Actually, the most bugged out thing is that Jay Electronica puts a Ancient Moorish Science Fez on Diddy's head.
You gotta feel the "We Love Haiti" chants before Jay sets it off.