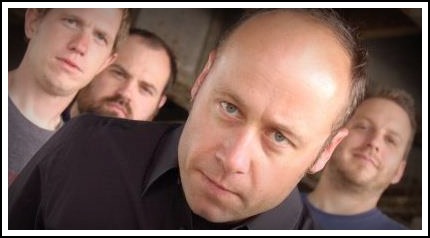 This band could be your life. Working the aesthetics of '80s blue collar punk rock, The Garrison's meat-and-potatoes snarl is reflective of the scene in which they play. For every Josh Krajcik/singer-songwriter opting for the open mic nights at clubs like Woodlands and Rumba Cafe, there's a half dozen noisy, guitar-rockers pounding out music that inspires fist-pumping and slam dancing in venues that require hazmat suits to enter the bathrooms.
MP3: The Garrison – "Greely Chapel"
Like thrash metal, there's a certain timeless punk rawk sound – The Garrison's new EP, Joystealer, could easily have been released in 1987 or 1994 and would have sounded just as fresh as it does in 2011. My personal punk listening history is fairly limited to what my friends listened to in college ('89 – '93) and the occasional CD I'd take a chance on when digging through used bins, but I'd put these guys in the same league as bands like Pegboy, Seaweed, and the Murder City Devils (and, hell, while I'm at it … Suicidal Tendencies).
The Garrison celebrates the release of Joystealer with help from Low Men and Ease the Medic at Carabar (115 Parsons) on Saturday night. Admission, as always, is FREE.