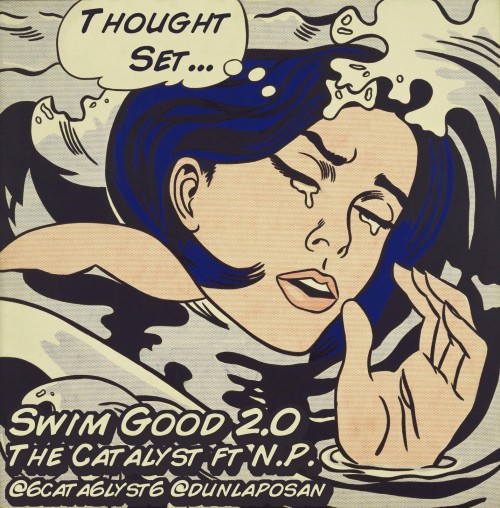 MP3:Catalyst Feat. N.P. – Swim Good 2.0 (1)
Get Right host,The Catalyst and fellow Though Setter N.P. decided to rap over Frank Ocean's "Swim Good"
The Catalyst's verse is dope because while it intially sounds like a rap about sexual conquests, it is actually a bi-polar tale of self-loathing and self-importance.
N.P.'s verse vaguely hints at failures because of a poor choice. I don't think he is actual talking about himself, though.