Photo's By Steve "Homeschool" Lieb check his blog The Grip .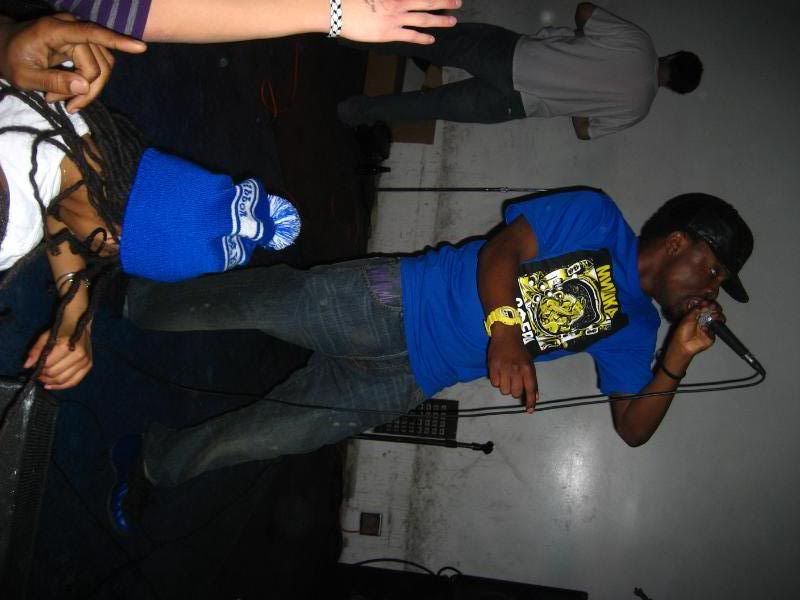 MP3: Wale & Catchdubs:100 Miles & Running Mixtape
Wale came to Columbus this week. The DC rapper had just announced that Interscope had signed him. Bun B, Pharrell, Kanye, Lil Wayne would be fucking with him on his album. Wale had been rolling with Marc Ronson for awhile and had a strong buzz.
So I was kinda curious what that translates to on a 12-15 dollar ticket in Columbus,Ohio. We are 2.5 kids and dog and all. Coke Zero and Clear Pepsi didn't test well. But we did invent the digital screen that tells you how much your Wendy's is. So I guess we are a good gauge of whats gonna fly between the coasts.