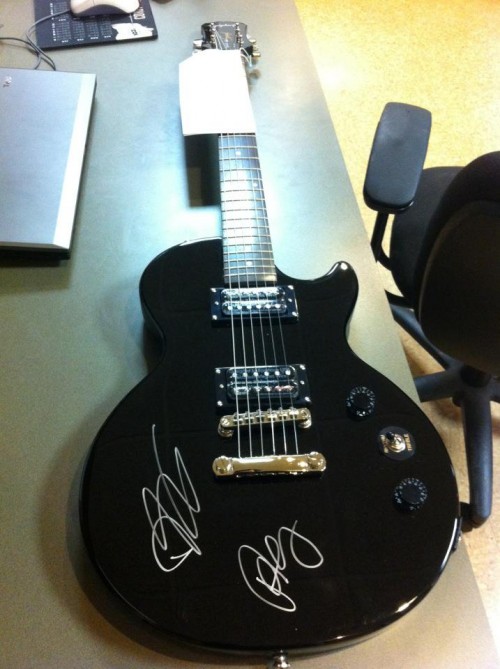 (photo taken from Lesley James' facebook)
The Black Keys donated a signed guitar that will be auctioned off leading into this year's Andyman-a-thon on CD102.5.
The Andyman-A-Thon is a Holiday tradition that is entering it 19th year. The late Andyman Davis would stay on his radio station's airwaves, awake for 48 hours straight to raise money for children's charties in Columbus.CD102.5 Listeners were encouraged to call in to request songs and donate money.
The Andyman-A-thon will take place December 16-18th this year.
The 2nd annual Andyman-a-thon Benefit Concert is this Wednesday (Nov. 23) at the LC. Watershed, Nick Tolford & Company, Lydia Loveless, and The Phantods will perform. Check out the event video below.
Black Keys fans will be stoked to know that the Keys will be on Saturday Night Live December 3rd. Steve Buscemi is the host. Continue reading →