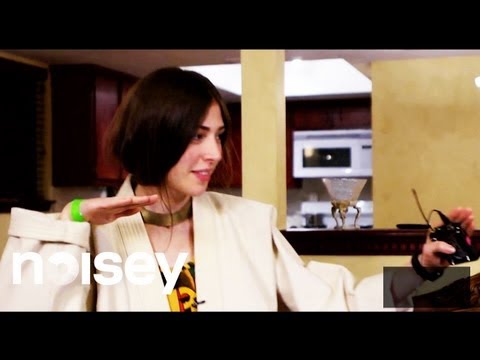 A joyful Heems of Das Racist awkwardly interviews Caroline Polachek and Patrick Wimberly of Chairlift before a show by his Brooklyn friends. Wimberly produced a few songs on Das Racist's album, Relax.
They know each other which makes this wonderfully uncomfortable.
There is also live footage of Chairlift playing "Sidewalk Safari" off their album "Something".  Chairlift is currently touring with Nite Jewel in support of "Something" .
Dates after the jump.
Continue reading →