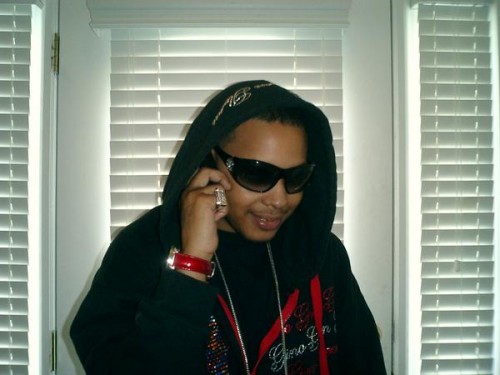 When ex-Dipset member Chubby Baby left the C-O,  the rotound alleged drug kingpin left a large void in the hearts of Columbus.  Don't get me wrong. People still fuck with the Dips. (Really looking forward to Cam'ron next video, "I Used to Get it in Ohio)
 But the Dipset presence was partially diminished by not  having a local lieutinant. This absence was soon filled by Atlanta Trap-star Gucci Mane. Gucci didn't live in Columbus. But he came here so often it seemed like he did. Then, oops,Gucci Mane got locked up again. Gucci's penchant for incarceration put the sentiment of our cities'  tall tee, fresh fade and  J's crowd with his So Icey-bff Atlanta's O.J. Da Juiceman.
I talked to O.J. on the phone yesterday about various things. We chopped it up about his new album the Other Side of the Trap, him getting shot 8 times, hustling with Gucci Mane, and Souljah Boy biting his adlibs.
Columbus loves you. Why do you think we fuck with you so hard. People love the Cuilinary Arts Mixtapes?
They see me working the skreets. I did 16 mixtapes. Skreet shit.  I did this independent. I'm from the skreets. The skreets feel my struggle.
So What's the Other Side of the Trap?
It's a skreet album. Before I was doing mixtapes. But this is me. 100 percent. I was in the skreets before. Now I am making rap money. The Other Side is rap money. This is letting them get to know me. I got another album in June.
Do you worry that now you are on a Major people are gonna get mad?
No cause the skreets saw me build this success. This is just a distribution deal. I been doing this in skreets since 1999. 16 Mixtapes. They happy to see me shine.
Is the album better than the mixtapes?
I had more time. I am a quick writer. More time made the album better.
You have a song the on the album called Batman. After you got shot 8 times in April, you compared yourself to Wolverine…
I was fucked up. They asked for a comment right after I got shot. So I made a joke about 'I'm like Wolverine'. Shot on Sunday. Out the hospital on Wednesday. Show on Sunday.I just get stronger. It was a joke. I got shot on Sunday. Got out the hospital on Wednesday. Did a show on Saturday in Cincinnati.