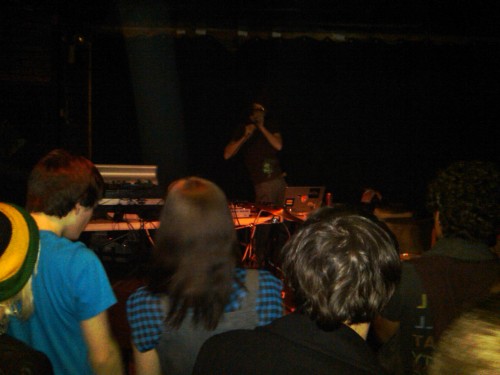 Atown's/Spain's Prefuse 73 thanked the crowd with humility after the end of his set because he was overwhelmed by the positive crowd response.
I'm not gonna lie, I've never listened to Prefuse in my life aside from when he played with Edan at the Wex but I did enjoy the soft toned layers of sound over the live drums.
It had a very earthy warmth to it…. like being at a cave near a beach with water trickling in.
I think his performance was more refined than the opener that I came to see, the Muthafucking Gaslamp Killer. Continue reading →