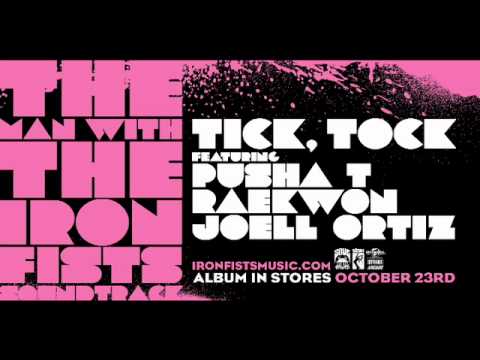 Pusha T, Raekwon and Joel Ortiz team-up from "Tick, Tock" a new song from RZA's The Man With the Iron Fists Soundtrack.  "Tick, Tock" is produced by Frank Dukes and S-1.  I think posting you-tube videos of just songs is kinda corny. But this song is dope and you have to listen to it somehow.
Soundtrack out October 23rd
Movie will hit theatres November 2nd
full soundtrack track listing after the jump. The  Sound track has a Black Keys/Rza collab as well a Kanye solo joint..