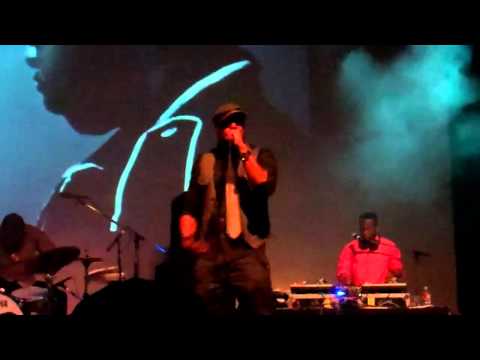 Above is a video of Talib Kweli performing "Palookas" off his album Gutter Rainbows with a live band in San Francisco earlier this month. Talib Kweli will be in Columbus Friday.
He will be signing Gutter Rainbows at a Magnolia Thunderpussy instore from 7-9 before performing with a live band that night at Skully's. J.Rawls feat Le, Illogic and Illogic Poetic, and the first showcase for the Are You Radio Ready Contest will open.
The Magnolia Thunderpussy instore signing is free.
Ticket info for the Kweli show at Skullys at the Royal Columbus website. And if you want to read about Kweli and I on a panel click here.