Tag Archives:
Santigold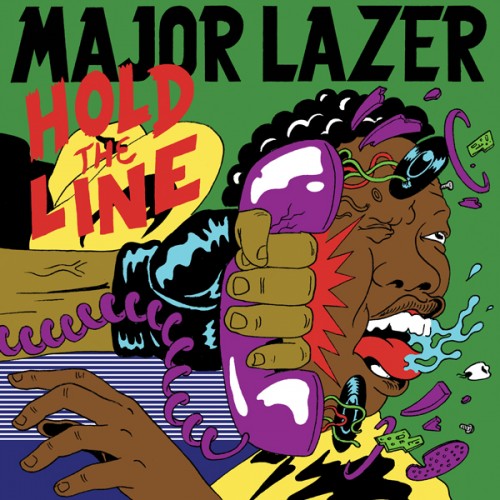 MP3: Hold the Line by Major Lazer
Somehow I've seen Major Lazer live but Wes Flexner hasn't. Then again, he hung out with Diplo all night Friday and I was alone in a hotel room in Indainapolis with some Pop Tarts.
Major Lazer is Diplo and Switch. I caught them at SXSW and they were a ton of fun to watch live. Here's some info on their debut album::
Guns Don't Kill People… Lazers Do comes out on Downtown Records on June 16th, 2009.
Tracklist:
1. Hold The Line feat. Mr. Lex & Santigold
2. When You Hear The Bassline feat. Ms. Thing
3. Can't Stop Now feat. Mr. Vegas & Jovi Rockwell
4. Lazer Theme feat. Future Trouble
5. Anything Goes feat. Turbulence
6. Cash Flow feat. Jah Dan
7. Mary Jane feat. Mr. Evil & Mapei
8. Bruk Out feat. T.O.K. & Ms. Thing
9. What U Like feat. Amanda Blank & Einstein
10. Keep It Goin' Louder feat. Nina Sky & Ricky Blaze
11. Pon De Floor feat. VYBZ Kartel (Additional Prpduction By Afro Jack)
12. Baby feat. Prince Zimboo
13. Jump Up feat. Leftside & Supahype (Co-Produced By Crookers)
(DONEWAITING IS NOT SPONSORED BY MAD DECENT BUT WE COULD BE WITH THE RIGHT PAYPAL TRANSACTION, JUST SAYIN)