I always have a huge pile of discs to review, and I hold them in a queue in the tankPOD to remind me that I haven't gotten to this disc or that disc yet. Well, some of these keep getting pushed aside by newer or more high profile, or simply more deserving releases, and I never get around to doing them. And a few are just lousy. What follows is a mixture of both.
Less Than Jake – GNV FLA
There are still bands playing that mid-'90s punk/ska thing? Really? Why?
Look See Proof – Between Here And There
Another English band probably signed because they sound vaguely like Futureheads. Not bad, but not really original or particularly memorable.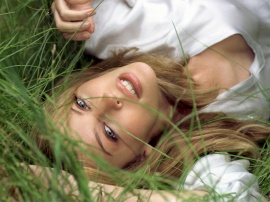 Kylie Minogue – X
This didn't sell that well, and has since been viewed as sort of a disappointment because of that, but I think it's a pretty good album. Minogue continues to deftly blend club beats with an indie-pop sensibility to create a varied and fun piece of work. Artistically, Madonna would do well to follow her example.
Ladytron – Velocifero
I have a weak spot for this sweet gothy electro-pop. Ladytron sound like they're never going to leave the '80s behind and I'm totally thankful for that. (See also: the latest from M83.)
Phantom Planet – Raise The Dead
Phantom Planet continues to travel the Radiohead-lite road illuminated by The Bends, and end up turning out a pretty good pop-rock album with some slight art leanings. Bonus points for the children's choir they include on "Leader" since it kills me every time. Continue reading →