Tag Archives:
School of Seven Bells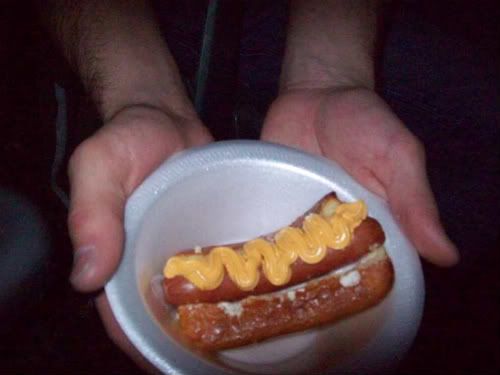 Pictured: Twinkie Wiener Sandwich@Hillbilly Drive-In.
HAHAHA JK!!! I'm gonna keep it up until Duffy stops paying me HAHAHA
I guess I've finally recovered from/managed to totally repress the Rock on the Range debacle enough to move on with my life and regurgitate more of my feeble thoughts into words for all you super awesome, totally amazing jerks to read. I think I'm scarred for life. I mean more scarred. Whatever.
This account of events that I observed actually occurred only over the weekend because I'm too poor to drink at bars every night…Duffy, is that expense check really in the mail? Continue reading →