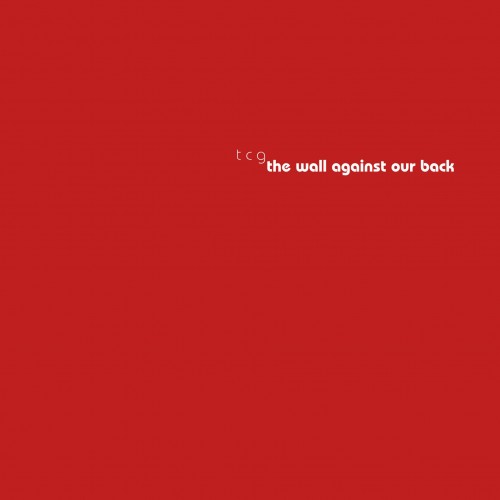 MP3: Alphabet City
MP3: My Concern
Some big news in the land of Columbus-based road warriors Two Cow Garage. First, the band will be re-releasing The Wall Against Our Back, which came out in 2004 on Shelterhouse. The self-released, limited-edition (500) reissue will be pressed on red, 180-gram vinyl with re-packaged artwork, available in mid-November. You can now pre-order the album with packages that include T-shirts and posters. Download two tracks from the re-release — "My Concern" and "Alphabet City" above.
In a press release sent by TCG's manager Steve McGann (who also manages Lydia Loveless, Tim Easton and Todd May), Shane Sweeney shared these thoughts about the record:
After two years of almost constant touring on our first record, Please Turn the Gas Back On, in 2004 we decided to seclude ourselves in the ranch land of north Texas and record the songs that we had been hammering on over that long stretch of touring. We had no idea what the reaction would be to Wall Against Our Back. It just all happened so fast, and we were all so focused on doing it, that we had little time to postulate on what anyone else's thoughts would be about it. As it turns out, and lucky for us, people did care, more than we ever could have hoped for. As we continued to tour and record, The Wall Against Our Back became a distant blur in the rearview mirror of our catalogue of songs. And soon we let it fall by the wayside and go out of print. Yet, it's a struggle to think of a show where there hasn't been at least one person requesting us to play a song "Off of that red record . . ." And now we're doing something about it. Through the years TCG has moved progressively away from Wall's sound musically, but we are no less proud of The Wall Against Our Back. It's nice to welcome this record back into the fold. Thanks for sticking with it, and us.
The release also noted that Two Cow Garage is no longer affiliated with Suburban Home Records, and it didn't mince words about the reason why:
Although attempts were made by TCG to have an amicable split, SHR failed to live up to its responsibilities to the band. In short, the band wishes SHR well, but asks its fans to buy directly from TCG or TCG website. Any other purchases at this time will unfairly go to SHR and TCG will receive nothing from those sales.
TCG fall tour dates:
Continue reading →