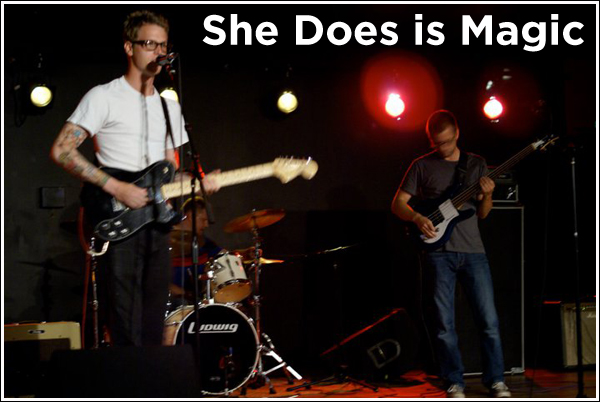 She Does is Magic performs on the Landor stage at 2:15pm on Friday, July 13
She Does Is Magic is an Indianapolis trio with a midwest garage-pop-punk aesthetic.
What does "bunbury" mean? (No cheating; give it your best guess)
Hmm…Bunbury–sounds like a breakfast pastry. And we love those!
What are 3 facts that you know about Cincinnati?
Chili parlors are everywhere. It is closely tied to pigs (flying pig marathon). The Cincinnati airport is in Kentucky!