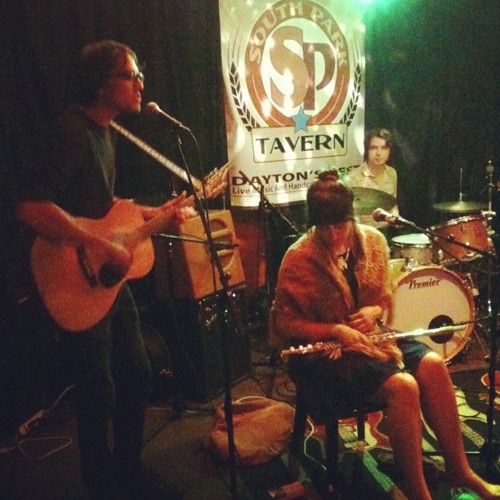 Moon High
Human Cannonball & Moon High played Dayton's South Park Tavern last Saturday night. The venue rests on the outskirts of South Park Historic District – the old company community of National Cash Register (NCR). The area – once known as Slidertown – was built up and beautified at the direction of NCR founder and hothead John H. Patterson. He's a highly fascinating character that changed the world as we know it. Look into it sometime.
After Monkey With Bomb's opening set (which I unfortunately missed), Moon High took to the stage, playing their lovely set of placid-folk-rock. Everything this band does is anti-pomp. It makes you feel like things are gonna be all right.
Human Cannonball is fronted by now-Columbus resident and Dayton native Jesse Remnant of Southeast Engine. The band is comprised of seasoned and spirited Dayton players. HC banged out a dozen or so pop-folk gems and duly wowed the crowd. At evening's end, everyone was wanting more.
I took some shitty photos with my phone to post here. Also, as a disclaimer, I play with Jesse in Southeast Engine, but that band has nothing to do with Human Cannonball. More than anything, I want to support Columbus acts as they head to my hometown of Dayton, OH.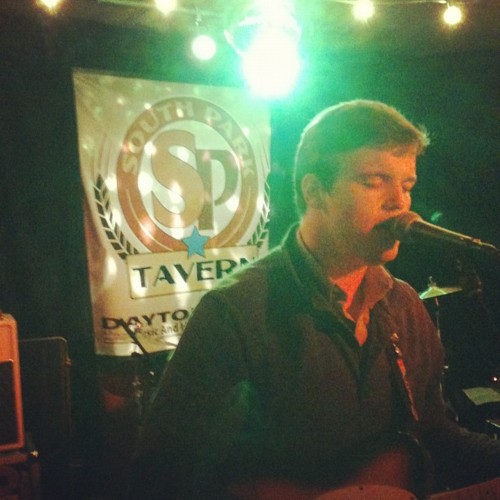 Jesse Remnant of Human Cannonball