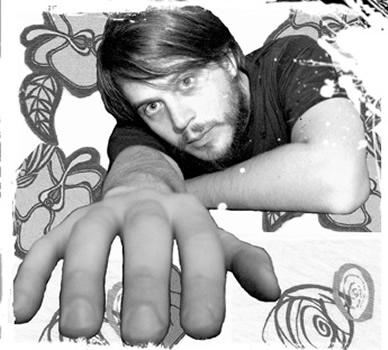 Marco Benevento (photo by Greg Aiello)
Yessir, it's been another year, and one that boasted its fair share of fair jams.  Therefore, I have made my annual stab at a list of favorites. Despite any misgivings, I think I have assembled a list of albums that hit me in the right spot at the right time in order to merit a place in my heart.  Please enjoy.
Also, please note that following my Top 15 is a list of my 10 favorite Columbus records of 2008.  Our humble burg cranked out a triumphant pile of tasty crowd pleasers this year, so I was moved to reinstate that list from last year's absence.
1. Marco Benevento, Invisible Baby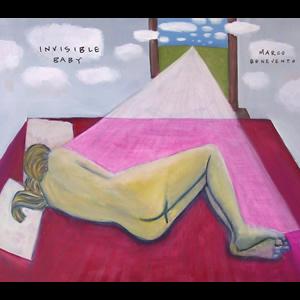 This is the album that I have patiently anticipated from Marco since the Benevento/Russo Duo album Best Reason To Buy The Sun hit me so hard in 2005. After making his first solo splash with the sprawling and just way-too-ridiculous triple-disc Live At Tonic, he returned in 2008 with a focused and concise (well, at least by his standards) studio album that regained the articulate yet playful bombast that the Duo album possessed in 2005. A showcase of technicality and technology, Invisible Baby displays Benevento's masterful techniques with pianos, keyboards, and boatloads of effects, complimented by relatively basic bass and drums accompaniment. He carefully resists the urge to go overboard, and instead slowly builds and layers melodies towards majestic and unexpected climaxes. Though the victory march of "Bus Ride" and the ice cream truck on a sunny day jam "The Real Morning Party" are my favorites here, all of the songs add variety and emotion to the proceedings.
MP3: Atari | Buy from label
The Real Morning Party Video


2. SSM, Break Your Arm For Evolution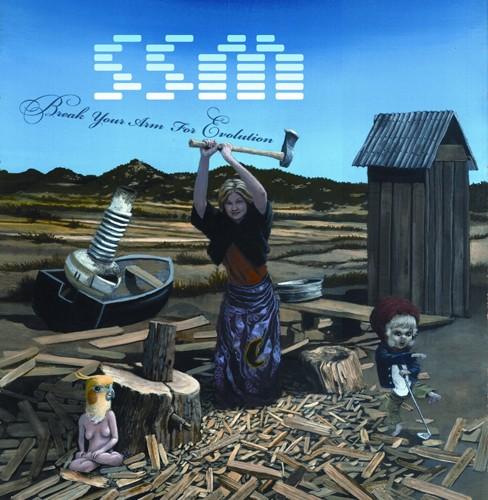 The Detroit boys' second full-length record on Alive Records contains more of the sarcastic clatter of their beloved debut, but with further explorations into a plethora of messy sounds. The tunes range from rock anthems to dance-punk ditties to lo-fi funk nuggets, and with sassy lyrics like "You were only living the life/bitches to the left, bitches to the right," what's not to love?
MP3: Start Dancing | Buy from label
3. Black Kids, Partie Traumatic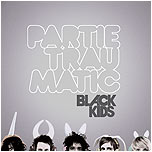 Parallel with the conundrums caused by bands like the Black Angels and Silversun Pickups in years past, this Jacksonsville quintet dropped a full-length that contained all of the songs from their previous EP, an EP ranked highly by yours truly. They helped their position by giving the four old songs the major label touchup, so the snarky energy and catchiness of the album won out over any internal quibblings. New breakthroughs like "Listen To Your Body Tonight" and "I'm Making Eyes At You" are what proved that the band had enough bounciness and catchiness to round out a full album.
Video: Hurricane Jane | Buy on Amazon
4. Empire Of The Sun, Walking On A Dream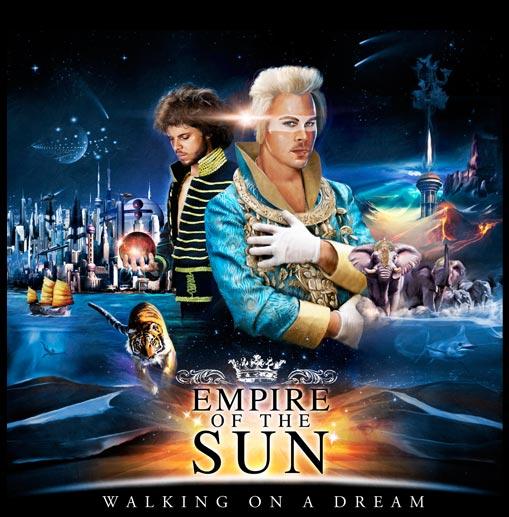 The first legitimate newcomer to this list, this Aussie duo's album caught my attention in the last month and has kept a stranglehold on it since. With their smoother crooning and production on one hand and their more outrageous '80s aping on the other, these guys have managed to out-MGMT MGMT in my brain. The lyric "Don't want to talk, all I hear is noise" often makes sense to me. Hopefully this is released domestically soon.
Video: Walking On A Dream
5. The Kyle Sowashes, Yeah Buddy!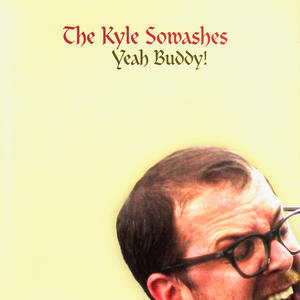 Kyle Sowash, a Columbus musician and promoter for the ages, and his self-named band released their second album in 2008 to fine results. Kyle wears his emotions on his sleeve, and turns his stories and dreams into ramshackle "classic indie rock" singalongs. While the songs range from heartbreaking to hilarious, the hooks and the solid playing of the ensemble tie them together.
MP3: Korea | Buy from label | Donewaiting review
6. MGMT, Oracular Spectacular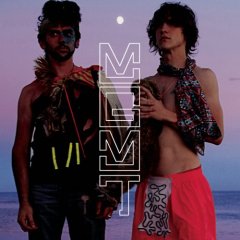 I know, they weren't out-MGMT'd by much. These wacky dudes' album is a bit more gnarled than Walking On The Sun, but the quirky catchiness of these tunes keeps them on repeat. They also show some range in moving from dance jams to acoustic singalongs, while hitting most BPMs in between.
Video: Electric Feel | Buy on Amazon
7. Vampire Weekend, Vampire Weekend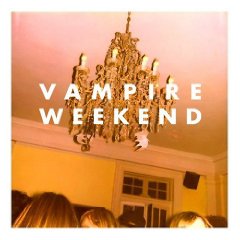 This is where the list stumbles along on $ellout autopilot…no no, I love this album. I grew up listening to Graceland, so while the guys might have drawn some inspiration there, they have created new worldly anthems for the youngsters. While the album is frontloaded with "hits," album cuts like "One (Blake's Got A New Face)" and "Walcott" are also brimming with smug charm.
Video: The Kids Don't Stand A Chance (Live with Chromeo) | Buy on Amazon
8. Mors Ontologica, The Used Kids Session


Alright, let's get back to the grime in the shadows. These Mike Rep-recorded lo-fi jams started to see physical life in the waning days of 2007, but the album was "officially" released in 2008. Here's what I wrote back in January. I've heard warning that a new longplayer is coming soon, but for now enjoy this lovely album in MP3 form or in the loving tones of vinyl.
MP3: Entire Album
9. Your Highness Electric, The Grand Hooded Phantom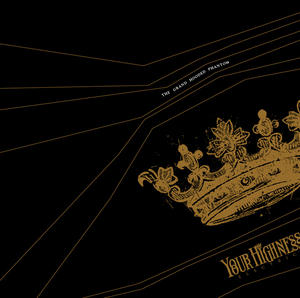 This quartet originated in Louisville, KY, and the fact that its members are now spread to the four winds may account for numerous periods of inactivity. However, they appear to have returned to life in 2008 and managed to finally release The Grand Hooded Phantom, which includes a few spruced-up versions of old demos but mostly boasts new (to me) material. After a beguiling trumpet-powered intro, they launch into a grungy sonic assault, rife with hooks, triumph, and despair which rocked hard enough for repeated spins on my iPod.
MP3: Bearskin Love | Buy on Amazon
10. Q-Tip, The Renaissance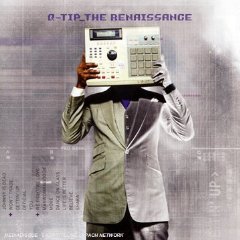 One of the more apt album titles of the year. Since the demise of A Tribe Called Quest, fans have watched the leading man stumble through a poppy solo debut, a shelved out-there jazz project, and long periods out of the spotlight. However, he returned to form in 2008 with a well-rounded release that shows the rapper finding a soulful, mature sound that is still vibrant and relevant to the better of today's hip-hop sounds.
Video: Getting Up | Buy on Amazon
11. Envelope, Shark Bolt


Tony Collinger made great strides in 2008. Though his previous producer Amos Famous moved to Cali, he then set to work with production from Weightless boss Blueprint. The result of this collaboration is an album of sonic and lyrical explorations that remains consistent in quality. I agree with Duffy's predictions of Envelope's bright future.
MP3: Straight Up (featuring Hugs and Kisses) | Buy from label
12. The Dirtbombs, We Have You Surrounded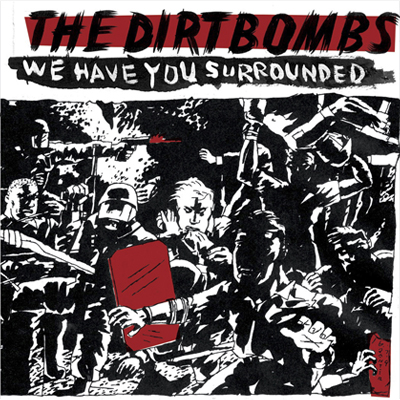 We Have You Surrounded shows these veterans of Detroit garage moving further away from such tags. While classic soul stompers like "Ever Lovin' Man" never get old, Mick Collins also leads the bands into new categories like long noise tracks (!) and French ballads, which often result in exciting compositions.
Video: Wreck My Flow (Live) | Buy on Amazon
13. Hush Arbors, Hush Arbors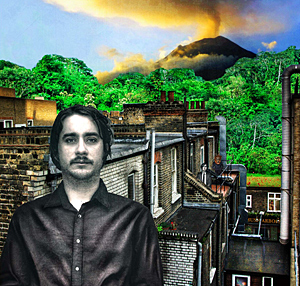 This is another one that snuck up on me in the last of the year. The gently warbling vocals of Keith Wood (at times strangely reminiscent of Robert Plant!) are immersed in calming folk settings that even gallop into a backwoods groove from time to time. A new late night favorite.
MP3: Follow Closely | Buy from label
14. Thomas Function, Celebration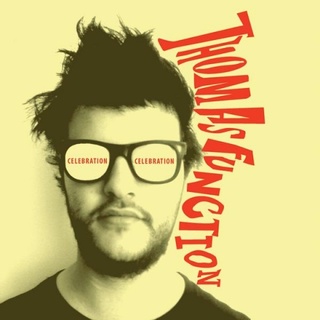 This record is likely my most played vinyl LP of the year. Celebration does a more than ample job of capturing the live energy of these Alabamans, who are oft-described as a deep soul version of Television. I'm beginning to think that I can describe most of these albums as catchy, but with songs like "Can't Say No" and "Filthy Flowers," I can think of no other way to say it.
Video: Filthy Flowers | Buy from label
15. The Giraffes, Prime Motivator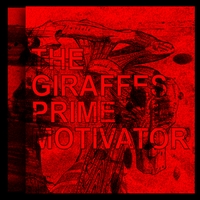 Though their scheduled 2008 Columbus live appearances were upended by setbacks (Great Power Outage of '08, lead singer Aaron Lazar losing his voice), their new recorded output almost makes up for it. The metal-edged hard rock here snaps into plenty of hooks and riffs that are honed into songs of most descriptions, even 7-minute laments about Medicaid applications.
MP3: Prime Motivator | Buy from band
My 10 Favorite Columbus-related Releases of 2008
1. The Kyle Sowashes, Yeah Buddy!
2. Mors Ontologica, The Used Kids Session (my review)
3. Envelope, Shark Bolt
4. The Proper Nouns, A Million Hurtful Things (my review)
5. Take No Damage, Shambles
6. Linda Dachtyl, For Hep Cats (my review)
7. The Catalyst, F*CK The Radio Mixtape, Vol. 1
8. Danger Zone, Dangerous Styles
9. Bottom Brick, The Groundbreaking (my review)
10. Rosehips, Rosehips