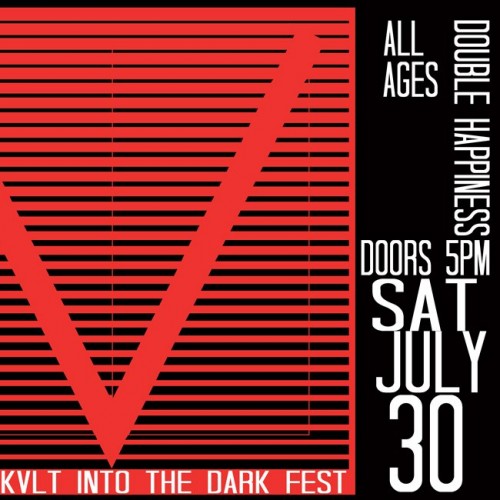 In this week's the Other Paper I wrote about Double Happiness, a new venue in the Brewery District owned by Yalan Papillons and her family.
Yalan booked Santo's Party House, the Knitting Factory, Europa, and Studio B in New York before moving back to Columbus.
In that article, I discussed this venue's capability to bring unique events to our city.
Well, tomorrow is a good example of next level ish that could happen if the support is here..
Scott Niemet's KVLT Party is throwing a day-long ALL-Ages festival in and outdoors at Double Happiness, Saturday July 30th. Elite national electronic acts like like PicturePlane, Gatekeeper, Teengirl Fantasy, join locals like Funerals for this special event.
Tickets are 10 in advance. 15 at the Door. Starts at 5pm.
Double Happiness is located at 482 S Front St, Columbus, OH 43215-5627
For Full-line-up and more info visit, Into the Dark Fest's Facebook Page.