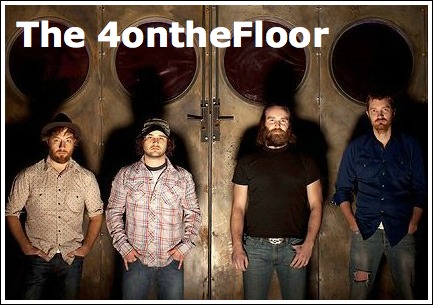 The 4ontheFloor performs on the Globili stage at 12:00pm on Saturday, July 14
The 4ontheFloor is a Minneapolis-based four piece that "was born in the bottom of a bourbon bottle with the idea that it's effing time to have some fun and make amazing music as well."
What does "bunbury" mean? (No cheating; give it your best guess)
An enchanted park run by average bunnies who do extraordinary things.
What are 3 things that you know about Cincinnati?
1 – Skyline Chili (via Barb Abney)
2 – On Tecmo Super Bowl (for NES), the most lethal play in their default playbook is bottom left passing play, nicknamed "the Snakecharmer" for the fact that Boomer rolls out and can pass to any 3 of the receivers, including James Brooks, on a flats route.
3 – A great band, Heartless Bastards, is from there.