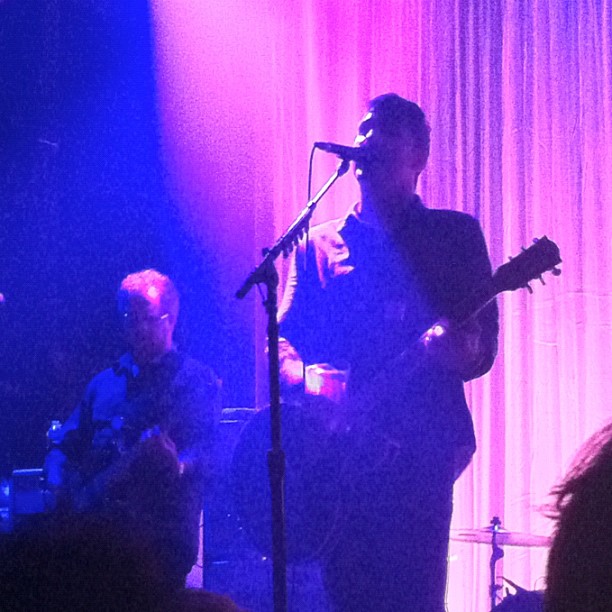 (my crappy instragram image)
Last night, The Afghan Whigs began their reunion tour at The Bowery Ballroom, one of my favorite venues in New York. I was fortunate to score a ticket thanks to Stephen Slaybaugh getting them the old fashioned way – lining up at the box office. Who knew this was even still a thing?
I'd seen the band only twice while they were around, once at Irving Plaza and a second time at some weird campground in NJ. I've only been casually excited when bands like Pavement, the Pixies, or Guided by Voices announced reunions, but when word came out about the Whigs coming back, I knew it was going to be special. Dulli still has things to say, and even though he's had solid runs in Twilight Singers and the Gutter Twins, you can't deny the Whigs' catalog and history.
The show was great. Playing from all parts of their career, the energy was high and Dulli hasn't lost a beat. While maybe a little sloppy at times, all was forgiven especially since this was their first show in front of a crowd in 13 years. He continued to give thanks to Sub Pop for giving them their start, and was ready to go toe to toe with an audience member when the guy shouted "just play, assshole." Classic Dulli. Then, later in the show, when he smelled someone smoking a joint, he had them hand it to him and before he took a puff said something along the lines of, "If this has angel dust, It's gonna get loud in here." It certainly was loud, and definitely awesome. Hope you get to see them on the tour.
Set list after the jump. Continue reading →