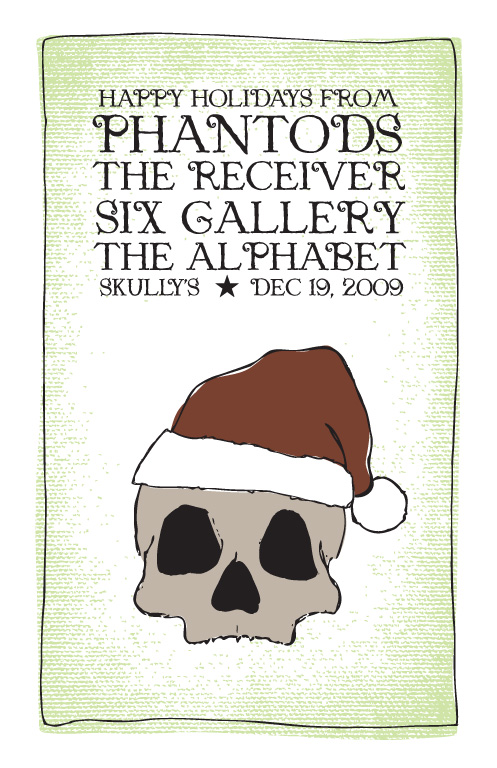 MP3: The Receiver – Skin and Bone
This Saturday, Phantods will be hosting a holiday show featuring The Alphabet, Six Gallery and The Receiver. I caught up with Casey Cooper from The Receiver about his thoughts on the holiday season and the coming year.
What can we expect for Saturday night's show?
This is meant to be a holiday show for The Phantods, with each band invited to play a holiday song or two if they'd like. Phantods asked us to play a little while back. And because we love their music, we were all about playing with them.
Ok, so on a scale of 1-10, how much do you like holiday music?
I'd say overall, about 6. It works for me mostly on Christmas Eve and Day, but that's about it. I've always been a fan of orchestral music, so I can appreciate that aspect of most holiday music played on the radio. The only holiday music that I voluntarily play throughout the span of the season is A Charlie Brown Christmas by Vince Guaraldi Trio. I can listen to that album over and over without getting sick of it.
Continued after the jump Continue reading →