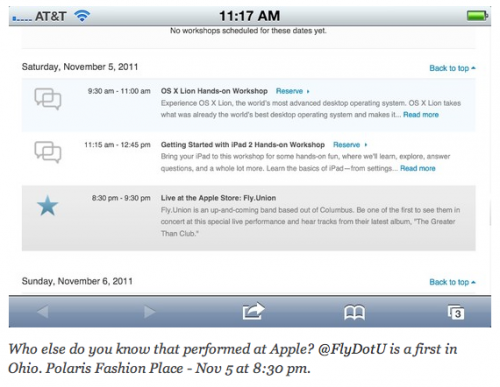 Above is a screen shot from today's (11/5/11) itinerary at the Apple Store's Polaris Location in Columbus Ohio. The listing shows that Fly Union are performing songs off their TGTC album today at the Polaris Apple Store Today..
Below are a couple new verses by Jerreau of Fly Union to hold people over until TGTC 2 drops.
MP3: Jerreau of Fly Union "Dreams BankReau Can Buy"
MP3: Jake Troth ft Jerreau of Fly Union "Headlines Remix"
Video for "Dreams Bankreau Can Buy" after the jump.