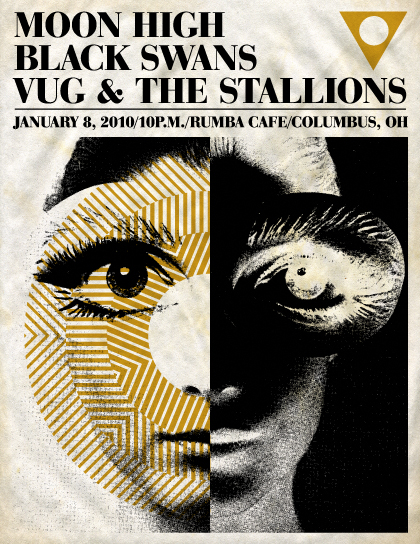 MP3: Moon High – Smoke Before My Eyes
The music of mellow Columbus folksters Moon High is as warm and peaceful as those glowing orbs the band brings along to their shows. (And any extra warmth will be welcome on Friday night…) This new track follows in the same mold as Moon High's self-titled debut, but more layered/textured, more prominent female harmony, etc. Good stuff. "Smoke Before My Eyes" and another track, "On and On," will be on a new 7″ due out in the coming months from Akron's Smoke Signals (Main St. Gospel, Buffalo Killers).
You can also catch Moon High and The Black Swans (plus Vetiver and the Super Desserts) next Saturday (1/16) for the Ohio Winter Folk Festival at Stuart's Opera House in Nelsonville, Ohio.