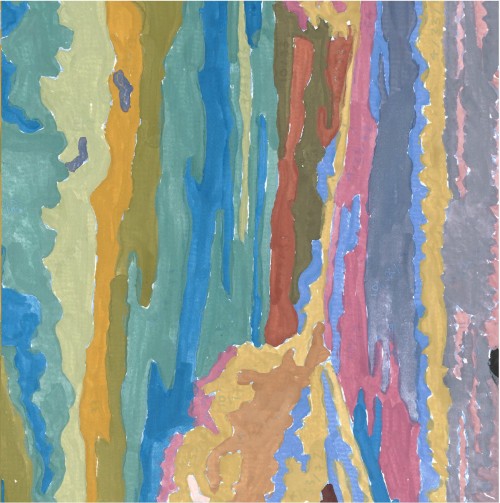 MP3: Some Of Your Friends
This weekend, Columbus rock juggernaut The Lindsay drops Deep In The Queue, eight tracks of trademark jams, from the ominously smoldering to the slow building to the uptempo guitar workout. The release is particularly exciting for aficionados as it is the band's first full-length album to be released on glorious vinyl! Highlights include the lone holdover from the previous Syrup Bag EP, "Can't Wait 4 Space" (peppy rock jam with the mystically unnerving bass (?) sound that was dying for the wax treatment), as well as "Napkin" (smoldering) and "Bang A Left" (building to a crescendo). The band continues to mature, and while this is a general theme of the record, the tracks are still full-throttle when need-be. Another great addition to the Lindsay catalog.
The band will celebrate the release with a show Saturday night at The Summit. Joining them are Outerspacist and The Dads of Omaha, Nebraska.