There's something like 2,118 bands playing official and unofficial SXSW shows in March. If you take a look at the list of invited performers, chances are you'll only know about 20% of the names so as a service to you, potential SXSW attendee, we're going to be profiling some of the bands in the weeks leading up to SXSW. If your band is playing at SXSW and you'd like to be profiled here, answer the following questions and send them to chipmidnight AT hotmail DOT com and we'll post 'em here.
First up … The Fashion (Denmark)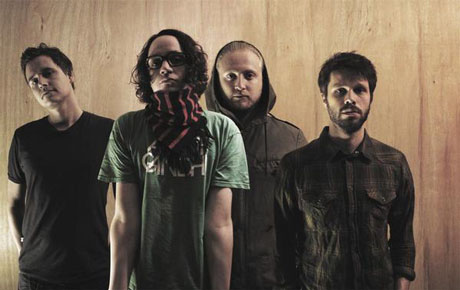 How many times have you performed at SXSW?
Never – this is our first time
Share one thing that you know about Austin (a fact, bit of trivia, etc.) without using Google for help.
Some of the best BBQ in the world.
Shiner Bock or Lonestar?
Carlsberg. We're from Denmark.
Daniel Johnston – Austin legend? Any interest in seeing him perform this year?
Sure – why not
Distance you'll have to travel to get to Austin:
5,242 miles – from Copenhagen
Which statement best summarizes this year's experience?
Play as many shows as possible
See as many bands as possible
Hook up and party with friends
Play a show or two and get out of town
Comments about previous question:
See our "Solo Impala (Take The Money And Run)" video at the film festival, play two showcases, have a drink or three, get out of town
For those not familiar with your music, what bands have others said you sound like?
Franz Ferdinand, The Beastie Boys, The Ramones, The Hives, Junior Senior
Pimp your SXSWshow(s)/websites/whatever:
Check us out Friday 1:30pm at the Fader Party, and Friday night at Maggie Mae's at the Great Escape Festival Showcase.
Also our video for "Solo Impala (Take The Money And Run)" is in the film festival – screening time and date TBA.
Visit The Fashion's official site, on MySpace, and on YouTube.
And find us on Facebook.