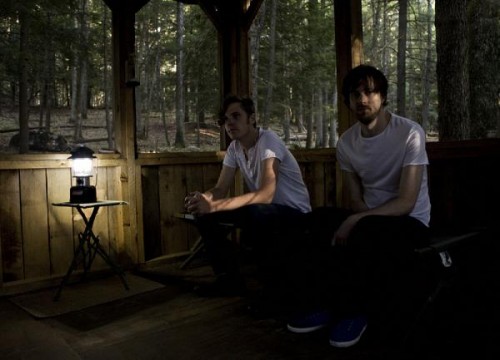 MP3: Fire To The Ground (feat. Matt Berninger)
On Friday night, The Summit will be graced by New York duo The Forms, touring in support of their new EP, Derealization. This is something of a "remix album," except that the songs are all completely reworked/reimagined, and this work is done by the duo itself and not some random DJs. These reimaginations apparently lent themselves to collaboration, as the tracks include guest appearances from Matt Berninger of The National (see above), as well as members of Dirty Projectors, Shudder To Think, and more. The results are mostly breezy and danceable and stand on their own quite well.
The Forms will be joined at The Summit by Maza Blaska, RUMTUM (Shin Tower Music side project?), and Defense.