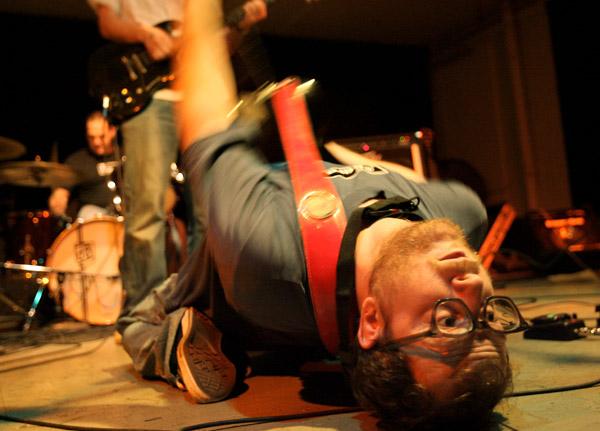 Motel Beds, Connections, and The Kyle Sowashes will embark on a caravan to Dayton's Canal St. Tavern and Columbus' Café Bourbon St. this weekend. The lineup could very well be one of the best of the year, so do make it out to a show if you're in the area.
Here is a link to the PopMatters video premiere of Motel Beds' "Smoke Your Homework" via Dumb Gold (November, 2012). Both Connections and The Kyle Sowashes have recent records on the long-loved Columbus imprint Anyway Records (GBV, Thomas Jefferson Slave Apartments, etc).
While Motel Beds are the only current Dayton natives, all three bands have ties to the Gem City. Kyle Sowash grew up in Englewood and Connections brothers Kevin Elliot (84 Nash) and Adam Elliot (Times New Viking) hail from Troy, Ohio. Here is an interview with Connections guitarist Andy Hampel in this week's Dayton City Paper. 
Motel Beds, Connections, The Kyle Sowashes
Friday, February 8 • Canal St. Tavern • Dayton, OH
Saturday, February 9 • Café Bourbon St. • Columbus, OH