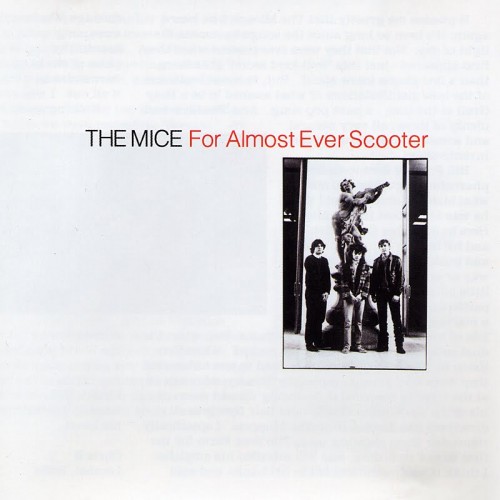 MP3: Bill Fox – I Only Did it Cuz I Felt So Lonely
MP3: The Mice – Little Rage
I think we've spent plenty of time talking about Bill Fox's two solo albums and most recent record, One Thought Revealed, so let's take a second to revisit Fox's beginnings with Cleveland power-pop band The Mice. Fox started the band with his drummer brother, Tommy Fox, eventually bringing bassist Ken Hall on board. The For Almost Ever EP came out in 1985, and it made a believer out of many, including Bob Pollard, who shares Fox's love of tasty hooks and faux English accents. "Not Proud of the USA" is like a Cleveland kid's version of the Sex Pistols.
A full-length, Scooter, followed in '86, adding some jangle to the fuzz and further perfecting that mix of power and pop. (Superchunk later covered the track "Bye Bye Kitty Cat.") You can now download both releases as one, For Almost Ever Scooter, courtesy Scat Records. A final album, Canterbury Bells, was never released, but you can probably find it if you dig around the Internets a bit. Continue reading →