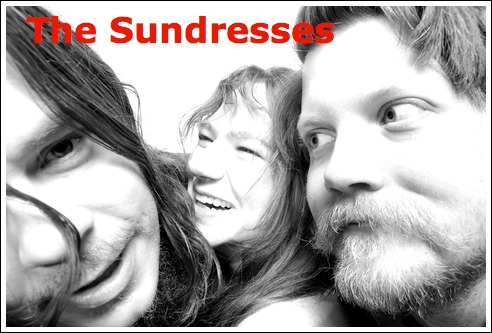 The Sundresses perform on the AliveOne stage at 3:45pm on Saturday, July 14
The Sundresses are a raw & nasty, b(l)oozy, garage-bastardized-country-punk trio from Cincinnati.
What does "bunbury" mean? (No cheating; give it your best guess)
Nothing
What are 3 things that you know about Cincinnati?
– There are seven hills that comprise the landscape of Cincinnati.
– It was described once as the "first truly American city" because it was not founded by Colonists.
– Cincinnati is spelled wrong.