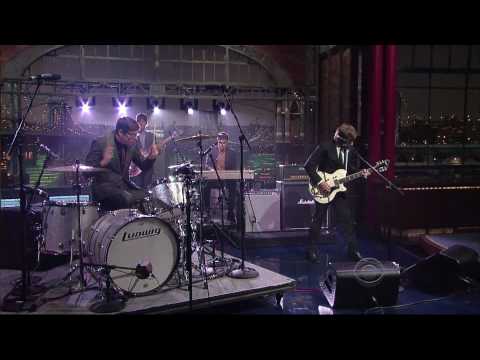 (video of the Black Keys on Letterman last night via theaudioperv.com
Ohio stand up..er Ohio you stood up. The Black Keys charted at number 3 in the whole goddamn nation. Rolling Stones got number two and whatever the fuck the soundtrack to Glee is got number 1.
The Keys sold over 73,000 in the first week of release for Brothers. The Keys last album Attack & Release did 29,000 in its first week.
So why the jump? Multiple viral marketing videos? Consistant and funny design along with packaging like a hypercolor cd and poster inserts making owning the physical product part of the expierence? Keys new relationship with NYC? Blakroc functioning almost as a Black Keys mixtape? Dan's falsettto? An album that appeals to Vampire Weekend, Little Brother and Van Morrison fans alike?
All of the above and more?
The Black Keys will be on Fallon tonight.