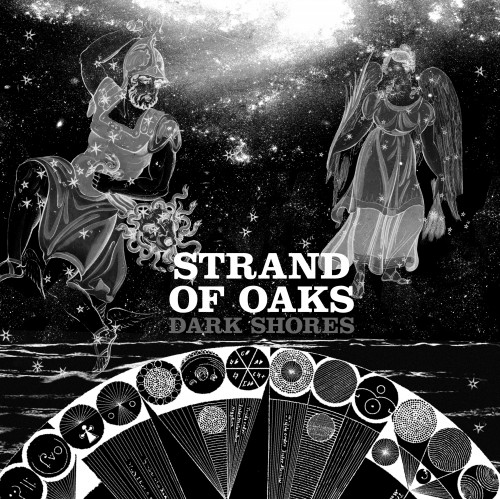 MP3: Strand of Oaks – Maureen's
Timothy Showalter's Strand of Oaks returns to Columbus on Thursday (8/2), this time opening for The Tallest Man on Earth at the Wexner Center. Showalter is one of my favorite musicians and always a fun interview, so I had to ask him a few questions about the direction of his just-released Dark Shores. Gone are the walls of synth of Pope Killdragon, replaced instead by reverb-less vocals and John Vanderslice-approved acoustic arrangements.
You can find an abbreviated form of this interview in The Other Paper this week, but here's the full email exchange that Tim and I had over the past couple weeks.
Was John Vanderslice someone you had in mind when you were writing these songs, and how much did his aesthetic and input influence the sound of Dark Shores?
Actually the record was started twice. I went back to my friend Ben (Vehorn)'s studio in Akron last October. I had wanted to do this giant synth follow up to Pope Killdragon, and Ben was the perfect person for that. So we recorded about half the record, and it kept growing more epic.  I hadn't finalized lyrics yet so they we're basically instrumentals. When the lyrics were done I quickly realized that this record was not going to be what I had initially planned. The lyrics became incredibly real to me and the fantasy element didn't fit anymore. 
Right around that time, I was in San Francisco and visited John (Vanderslice) at Tiny Telephone.  We clicked immediately and began planning the record. John was a producer in every sense of the word. I trusted his decisions and what he saw in the songs. Our goal with the record was to finally capture my singing right. There's always been this disconnect with how I sing live and how it's recorded. John wanted the voice to rise above everything else.
Continue reading →