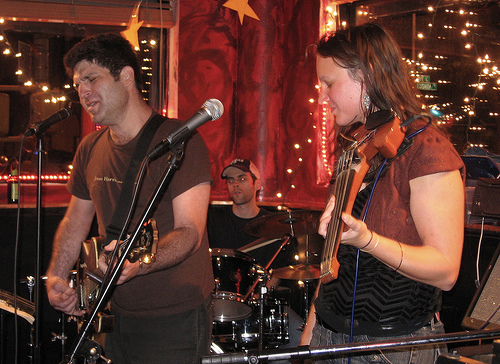 Above: Megan Palmer and Tony Scherr perform together
Tony Scherr gets a lot of buzz in the singer-songwriter world, and it's been growing loudly lately after high profile musicians like Feist and Norah Jones have worked with him.
On Monday, you'll be able to catch him at the Rumba Cafe. Also on the bill is Brooklyn/Columbus musician Megan Palmer, whose latest album was released on our lil' label.
Here's a song from each music to get you prepared for the show.
MP3:: Shopgirl by Tony Scherr
MP3:: Desperate Housewives by Megan Palmer