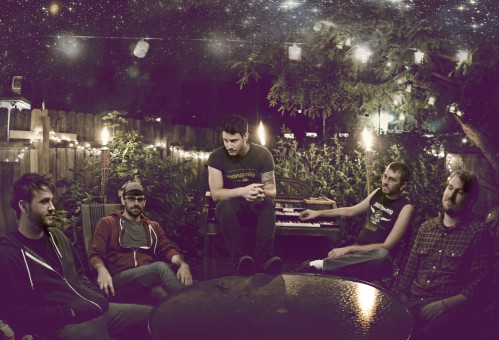 Columbus band Six Gallery inked a deal with German label Superball Music (Trail of Dead). The label, along with label InsideOut, recently announced that they will be cooperating with Century Media Records and EMI Music to distribute their artists' music worldwide. The official press release will be out soon, but I decided to talk to Six Gallery's singer/guitarist Daniel Francis (former Pirate) first.
How did this deal with Superball come about and how much time has passed since the beginning stage?
The entire record deal probably took about two months worth of conversation. We emailed someone. He was completely disinterested. We kindly asked him if there was anyone he might know who would like it and here we are..
So I understand SG's record Breakthroughs in Modern Art will be the first record released on the Superball in 2010?
As far as I know, that is correct.
And it will be distributed in Hollister stores in the US and Canada? What are your thoughts on this?
There's no reason to not distribute your music as widely as possible. I'm too cool for Hollister? No, I'm not too cool. There's nothing keeping people who shop there from being uneducated in music. People find bands they like in stranger places.