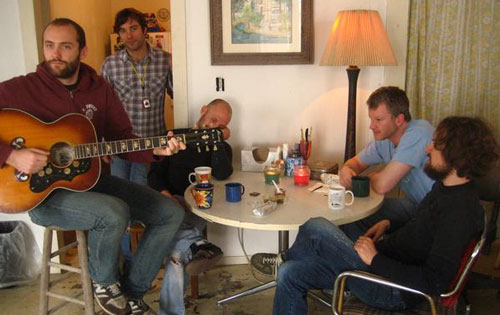 How many times have you performed at SXSW? If you've performed at SXSW, what's your best memory of the festival?
This is our pilot episode. Hopefully it'll go over like Family Ties. Being from Austin though, we've got plenty of memories that don't involve performing, most of which involve giant plates of brisket, free concept drinks and massive hangovers.
Share one thing that you know about Austin (a fact, bit of trivia, etc.) without using Google for help.
Dylan and all five members of The Band played their first concert together at the Austin Municipal Auditorium (now the space-aged looking Palmer Events Center) back in September of 65. Suck it, Newport.
Shiner Bock or Lonestar?
Shiner Light. Gotta watch the figure.