(Separate Columbus list further down. Though, if the lists were combined, some of the local releases would unseat a few here…)
1. Larry Jon Wilson – Larry Jon Wilson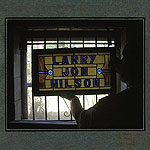 I won't lie. Talking to Larry Jon and producer Jerry DeCicca (Black Swans) about this album, learning about its origins, and visiting Wilson's back catalog gave me a heightened appreciation for this masterpiece. So context helps, but even if you know nothing about the back story, this is a stark, beautiful album from start to finish from one of the forgotten country outlaws. Wilson's Georgia baritone is the sweetest thing I heard this year. For Townes Van Zandt fans, this is required listening.
MP3: Feel Alright Again
2. The Love Language – The Love Language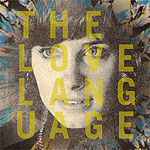 It's a rock n' roll cliché and a PR flack's dream: Guy breaks up with girl, drinks heavily, pisses off all his friends, eventually sobers up and retreats to his parents' house to record an album on a four-track. But man does this cliché jangle with some of the best in-the-red pop songs I've heard in a while. Stuart McLamb's Chapel Hill band signed to Merge in October and is slated to have a new release in August, and after seeing the full band (now a 7-piece) put on a terrific show at the Wexner Center in the fall, McLamb's next outing could be even better with a little help from his friends.
3. Andrew Bird – Noble Beast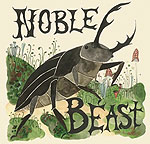 Every aspect of Andrew Bird just keeps getting better—his voice; his gorgeous, multi-layered violin arrangements; his whistling. It makes for a backdrop so compelling that he can sing about proto-Sanskrit Minoans, porto-centric Lisboans, Greek Cypriots and Hobis-hots and have you nodding your head in agreement instead of scratching it in confusion.
MP3: Oh No
4. Kurt Vile – Constant Hitmaker; God is Saying This to You…; Childish Prodigy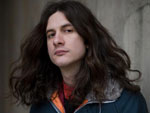 I'm grouping these together so I can squeeze more in, but all three LPs probably deserve a separate spot for different reasons. God finds Vile filtering his psychedelia through John Fahey and Neil Young; Childish kicks the volume up a notch and tones the lo-fi down; and Hitmaker, the best of the three, plays both sides with casual brilliance. "Freeway" is one of my favorite songs of 2009.
MP3: Freeway
5. The Antlers – Hospice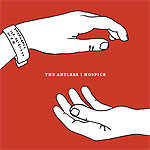 Hospice is one of only a few albums this year that completely transports me whenever I give it my full attention. (Brian Harnetty's Silent City is another.) A concept album about a hospice worker and a young patient, the songs swell like Sigur Ros then retreat into gingerly tapped piano, lightly strummed guitar or shimmery synth. It's in those quiet portions that Silberman employs his alabaster falsetto — more hushed than Jeff Buckley but less wispy than Antony Hegarty. Back in March, the Antlers played a show at Cafe Bourbon St. in front of me and maybe three other people. I'm thinking there'll be a few more in attendance next time.
MP3: Bear
#6 onward + Columbus list after the jump. Continue reading →