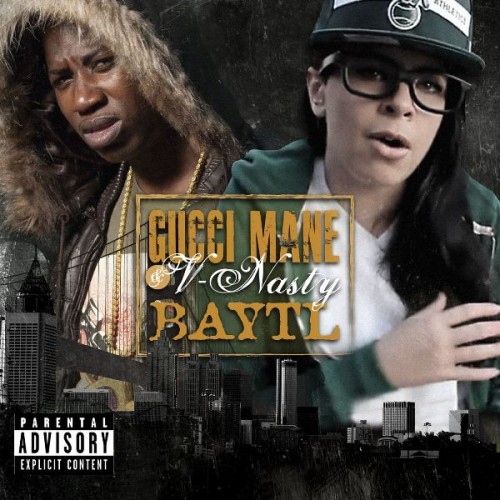 In a rematch made in Hell, Warner Brothers and Vice Records have teamed up for a 3-Year deal.
And on December 13th they are releasing a BAYTL, a mixtape that teams up Bricksquad's Gucci Mane, with Questionable Kreayshawn White Girl Mob Affialiate V-Nasty.
Yes, this is a record made for/ by the girl that almost everyone has sex with but doesn't want to admit it…. Every graffiti writer that crashes on someone's couch looking for drugs, taco bell and sex while bumping Sourthern rap—every graffiti writer on the planet but me….. This is your fault and basically your album. Be careful now, though that girl finally has a voice, and she can go do something weird like hook-up with the Gucci Mane and make you obsolete/scared after she steals your weed or does it to your friend..
Listen to Gucci Mane's/Slim Dunkin/V-Nasty F-U stolen from  Vice.com.
Pre-order the BAYTL Mixtape/TSHIRT BUNDLE

Fuck… blame Vice and now Warner Brothers…tracklisting and more info on this unholy team-up after the jump.