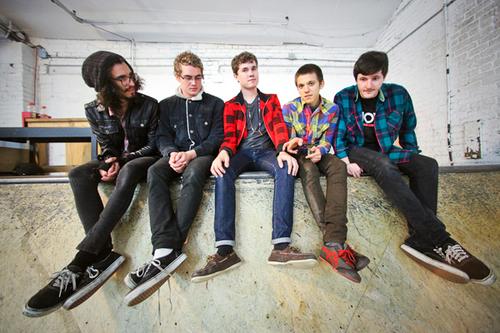 MP3: Swim
After stopping in Columbus in November, Surfer Blood returns Sunday night for a Benco Presents show with Turbo Fruits (ex-Be Your Own Pet) and locals Tin Armor at the Summit. Oddly, I spent all of last week in the West Palm Beach area, which is the Surfer dudes' hometown. So instead of previewing the show by attempting to describe their debut using adjectives like "anthemic" (see "Swim," above) and "youthful" ("Close contact on the couch was fine/Tell me where to draw the line"), I decided to ask singer JP Pitts a few ignorant questions about the Atlantic side of south Florida and what it's like to play music down there:
Was it tough for a band like Surfer Blood to gig in the West Palm area? To completely stereotype after spending only a few weeks down here in the past three years, it seems like most of the bars are filled with Margaritaville bands, and the "arts and culture" spots are for upper-class, dress-up types?
A lot of the stereotypes associated with West Palm Beach are true. There is a lot of affluence and Jimmy Buffet pride and there are not a lot of young people in bands. However, like anywhere else there is a group of talented and creative young people that are doing cool stuff, you just have to look a little harder for them. Most bands down in South Florida end up playing a lot of house shows and DIY spaces because there is a serious lack of small venues for up and coming bands.
(More about Florida's lame waves, Willem Dafoe, Robert Kennedy and the awesomeness of Columbus after the jump…) Continue reading →