Tag Archives:
Wolf Parade
Last week we told you about Divine Fits, a new supergroup consisting of Britt Daniel of Spoon, Sam Brown of the New Bomb Turks and Dan Boeckner of Wolf Parade (and the recently defunct Handsome Furs). Now the band has posted a video with just a bit of teaser music from the coming album on Merge Records. Watch the dancing blob and give it a listen…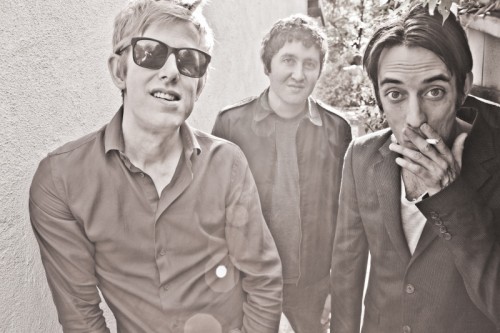 Look for an album from the supergroup on MERGE RECORDS later this year. Says the press release, "The album was was produced by Nick Launay. Further details regarding the record's release date, live dates, etc. will be announced as they are confirmed."
Till then, stay tuned to the Divine Fits home page and Twitter. We'll have more from Mr. Brown soon, too.