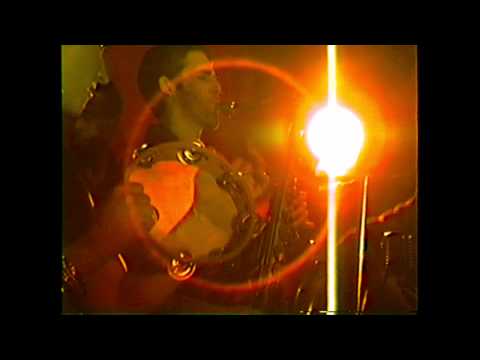 Columbus gets a rare treat as Toronto's Souljazz Orchestra comes to Woodlands Tavern on Thursday night. After multiple Canadian and World tours, the 10-year old band is wrapping up its second American tour, in support of their recently released fourth full-length album Solidarity. This, their second album on Strut Records, sees the band continuing to expand its Afrobeat sound, a path begun on 2010's Rising Sun. While that album was a more subdued, spiritual affair, however, the new record feels like a marriage of their increased musical base with the intensity of their earlier albums.
Featuring a wide range of collaborators from the diverse Toronto music scene, Solidarity brings forth a fiery mixture of Afrobeat, jazz, soul, tropical, and reggae stylings. Opener "Bibinay" sets a strong Afrobeat base for the proceedings, but the album then takes a hard left turn on "Kelen Ati Leen," which is one of many Afro-latin hybrid smokers on the album. The horn-laden breakbeat funk of "Conquering Lion" is a highlight here, as well as the sultry singalong "Kingpin." The tempo only really slows down for album finale "Nijaay," leaving behind a trail of sweat and a destroyed dance floor. The horn and rhythm sections do plenty of work here, but the "vintage keyboards" of Pierre Chrétien are also a cornerstone of the band's sound, driving songs like the Latin burner "Ya Basta."
Opening Thursday's show is Brooklyn Afrobeat band Zongo Junction (click the link for a download of their new single). The band draws on inspiration from Fela, but also acts like the Talking Heads and Sun Ra. Their debut Thieves was released in 2010, and a new album is planned for 2013.
Doors for this internationally funky double bill are at 9pm, and the cover is $10.
Listen to/download Souljazz Orchestra's "Cartao Postal" below and stay tuned after the jump for more videos of both groups.