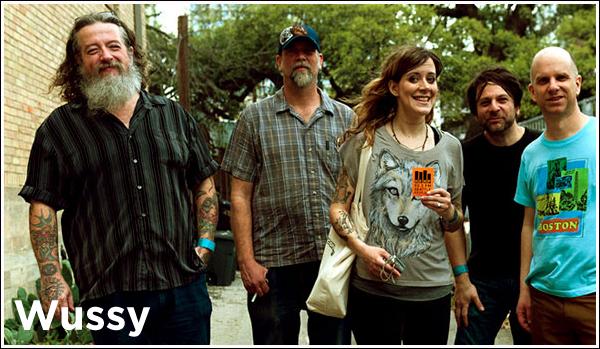 Wussy performs on the Landor stage at 3:00pm on Sunday,
July 15
Wussy are a four-piece rock band from Cincinnati, Ohio fronted by ex-Ass Ponys frontman Chuck Cleaver and Lisa Walker. From my very own "Best of 2011" list, here's what I said about Wussy's Strawberry – "One wouldn't expect Chuck Cleaver, the heavily tattooed Cincinnati songwriter, to produce his best collection of songs this late in his already highly-prolific career, but that's exactly what he's done."
What does "bunbury" mean? (No cheating; give it your best guess)
They make muffins and cookies and shit.
What are 3 things that you know about Cincinnati?
It's hot as fuck here in the summer. A lot of really good bands by-pass us. We're really into that god damned chili.