Tag Archives:
WVWHITE
Comments Off on Video: WVWhite – "Allison Lapper, Pregnant" live at 83 Gallery
Tagged 83 Gallery, WVWHITE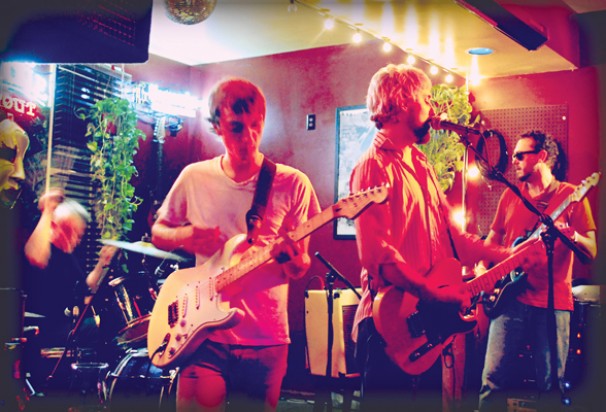 Dayton, Ohio's Smug Brothers travel from the near west to play Cafe Bourbon St. this Friday, April 13th (No Fear™). Though the band has seen a revolving cast of members, frontman Kyle Melton and drummer Don Thrasher (Guided By Voices, Swearing at Motorists) have been stalwart fixtures for a number of years now.
Smug Brothers released the Treasure Virgins EP [cassette/digital] in December 2011 on their newly launched Gas Daddy Go! imprint. The band is currently finishing work on their next full-length, On the Way to the Punchline.
Be looking for a long overdue Donewaiting feature on Brother Don Thrasher in the very near future. In the meantime:
Smug Brothers | Keith Jenkins & The Moving Parts | WVWHITE
Cafe Bourbon St. – Columbus, OH
Friday, April 13th – 8 PM