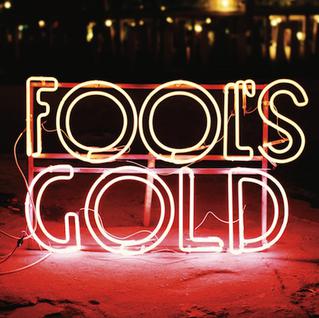 MP3: Street Clothes
Los Angeles' Fool's Gold recently released Leave No Trace, the follow-up to their 2009 self-titled debut album. Their lineup (which still includes Columbus ex-pat and multi-instrumentalist Brad Caulkins) and sound have changed a bit since the first album and previous tours, and the new album reveals a band that is focused on what it wants to be.
Leave No Trace features 10 new songs that delve into a wide range of styles and textures. While their collection of international influences are still easy to hear, the new material also touches on 1980s British pop (the opening of the title track is a near dead-ringer for a Smiths song) and dance music. Another stylistic shift is that lead singer Luke Top sings in English for the majority of the album, as opposed to the debut album that was sung in Hebrew. The result of these changes is that the songs have a more grounded, personal sound, which also plays out in Top's lyrics. Songs like "The Dive" and "Narrow Sun" mix Top's yearning spirit with catchy hooks, while the synth-laden "Street Clothes" seeks to inspire while evolving into a dirty jam led by Caulkins' saxophone. The now five-man outfit has created a batch of songs here that convey passionate personal emotions while remaining primarily joyous and buoyant, led by Top's soaring vocals.
Fool's Gold is currently on the road in support of Leave No Trace, and the tour includes a stop Monday night at Skullys. Opening are locals Maza Blaska and You're So Bossy. Admission is $10 at the door.
Video for "Wild Window" after the jump. Continue reading →