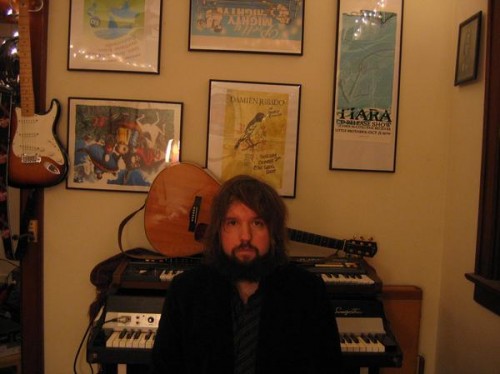 MP3: Two States Away
MP3: What's a Boy to Do?
Sean Gardner is Winter Makes Sailor. A one man outfit (sometimes two – with a trumpet player), he has been a part of some of my favorite bands during my stay in Columbus, namely Denovo and Kopaz.
While Kopaz and Denovo played on the edges of aggressive and angular post-punk, this new project goes in a completely different direction. Quiet, delicate and somber are some of the words that came to mind the first time I saw him perform the other day at the Metronome House. I'm really excited about this new musical direction and hope that Sean keeps it up.
On his website he's got a bunch of demo MP3s you can download. I've included two here for your downloading pleasure.
Sean's on the road:
28 Aug 2008 20:00
Dayton Dirt Collective w/ Ease the Medic Dayton, Ohio
29 Aug 2008 20:00
Musician's Playground w/ Ease the Medic Tupelo, Mississippi
30 Aug 2008 19:00
The Warehouse w/ Ease the Medic Tuscaloosa, Alabama
31 Aug 2008 20:00
Warehouse w/ Ease the Medic East Ridge, Tennessee