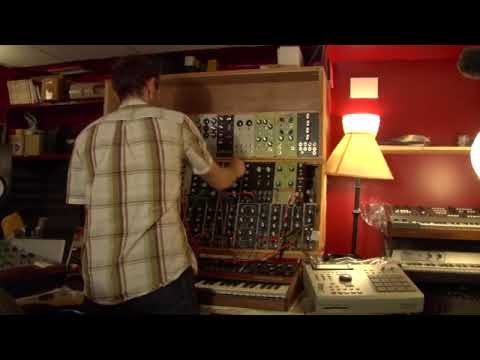 Above is a trailer showing the MHZ alumini, RJD2 making a cobbler for some British guy for a VBS show called "Electronic Indpendence" thats prolly about making music with Eletrconics at your house.
Beside baking for blokes, RJ's been putting lots of good things on his website.
Y'alll been following Monday Madness on RJD2's website RJ's Electical Connetions? Every Monday, the Fort Hayes Graduate gives away records, MP3's, as well as talks tv and in general offers anyone even with the mildest interest in RJ's music incentative to look at his website.
(I check it right after my email, facebook and donewaiting.)
I stole this mp3 from it today
RJD2's new album Colossus drops January 19th.
RJ dropped a limited boxset last week:

Amazon.com describes RJD2:2002-2010:
Product Description
Featuring: Vinyl versions of "Dead Ringer" LP, "The Horror EP" (first time on vinyl!) "Since We Last Spoke" LP, and the exclusive "Tin Foil Hat" EP. (7 unreleased RJD2 songs spanning the eras of the first 3 RJD2 releases!) Hand silk screen RJD2 poster, signed and numbered by the dude himself. A beautiful box set , uniquely constructed to hold both "The Third Hand" LP, and the forthcoming 5th RJD2 album! Dowload card giving you access to mp3's of all material within, plus exclusive content! Limited to 500 copies.