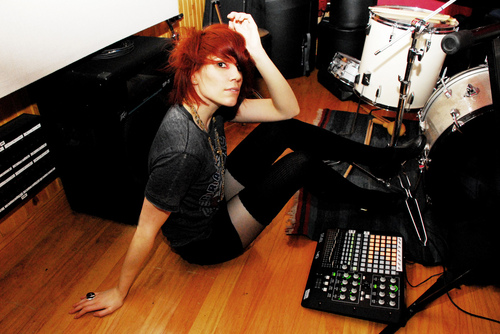 MP3: Can We Go Wrong
I first saw Northern State (Hesta Prynn home base) a bunch of years ago at the Siren Festival @ Coney Island. I thought they were tons of fun, witty lyrics, good stage show, really enjoyed the set. But I have to admit, after a quick run they slipped out of my listening habits, never to be played again.
Fast forward to the present day and we've got Hesta Prynn releasing her solo EP, Can We Go Wrong. It's everything I liked about Northern State (who is on extended hiatus) and more. It's modern, it's playful, and really addictive. I've played it a bunch of times while toiling away on the F Train and it definitely speeds up my trip.
There's a few live dates listed on her website. She played Monday @ Mercury and I really regret not going. :(