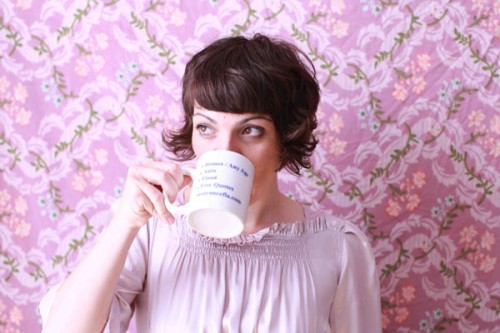 MP3: Doubles
MP3: All The Things We Were Supposed to Be
My inbox still gets bombed every day with new music and it's tough to sort through everything and give it a proper listen, much less read the emails. This is a topic I'm writing for a larger post, but just wanted to throw it out there. So when I do hear something and immediately like it, it's such a rare, great moment that I end up playing the new record or song or whatever over and over again and bring myself to the edge of insanity, but in a good way.
Amy Bezunartea is one such musician for me. I instantly liked the first song I heard and was happy that the rest of her record was just as great. She releases her debut album, Restaurants & Bars
, today on Kiam Records.
Keep reading for tour dates..
11/3/10 New York, NY Living Room w/ Winston Troy (record release show!) 8pm, FREE
11/4/10 New Haven, CT Cafe Nine – w/ Winston Troy 9pm, $6
11/5/10 Keene, NH The Starving Artist w/ Winston Troy 8pm $5
11/6/10 Cambridge, MA The Lily Pad w/ Kiam Records Brunch – A Matinee Show w/ Winston Troy, Vincent Scorziello of Choo Choo la Rouge and Drew O'Doherty 2pm, $10 (includes food!)
11/8/10 Washington DC Black Cat w/ Winston Troy & The Bracy Collection Agency (new band of Tim Bracy from The Mendoza Line) 8:30pm, $8