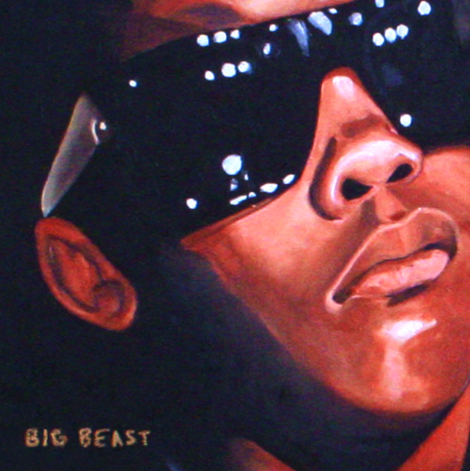 (intially spotted at DGB) but updated 2/14/12
Killer Mike and El-P have an album coming out called R.A.P. Music short for  "Rebellious African People's Music.". Yes. The Prides arrived. R.A.P. Music  will be released on the Adult Swim affiliated Williams Street Records on May 15th.
Big Beast reveals the project to the world and it features Bun B, Trouble and T.I.
How that sound? Well, as Bun B states "trill is an onomatopoeia." Also, Big Beast is very very very very Bomb Squad sounding.  It is also the rowdiest T.I. & Killer Mike team-up since Never Scared.  Though Big Beast is straight attack mode;  R.A.P. Music will draw rebelliously from a multitude of  Black American diaspora musics, including gospel, jazz, soul, rock and funk.
Big Beast can be purchased on I-tunes here.
L.A. Show: 2/21 Los Angeles, CA – The Echoplex w/ Busdriver + Nocand
R.A.P. Music Track list & Cover after the jump.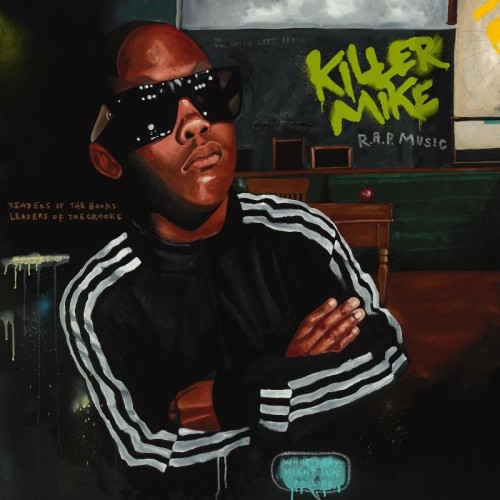 Killer Mike
R.A.P. Music
(Williams Street)
May 15, 2012
1. Big Beast (feat. Bun B, T.I. and Trouble)
2. Untitled (feat. Scar)
3. Go!
4. Southern Fried
5. Jo Jo's Chillin
6. Reagan
7. Don't Die
8. Ghetto Gospel
9. Butane (Champion's Anthem) (feat. El-P)
10. Anywhere But Here (feat. Emily Panic)
11. Willie Burke Sherwood
12. R.A.P. Music