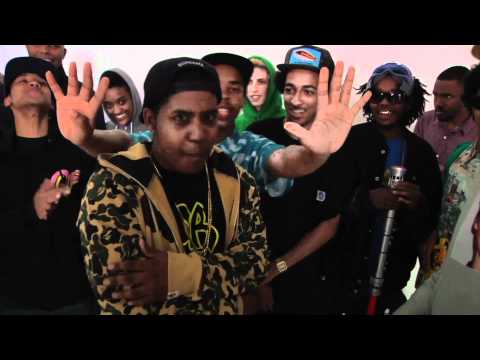 "Oldie" off Odd Future's recently released OF Vol. 2  is 10 minutes long with no hook and has 8 emcees . Who else in Hip Hop is doing this and selling out  1000+ venues? Granted moshpits, being funny and promoting anti-social behavior help. Tour dates after the jump.
                                 ODD FUTURE TOUR DATES 
3/28 Birmingham, UK
3/29 London, UK
3/31 Manchester, UK
4/01 Glasgow, UK
4/02 Dublin, UK
4/07 San Bernardino, CA (Paid Dues Festival)
4/09 San Francisco, CA
4/11 Seattle, WA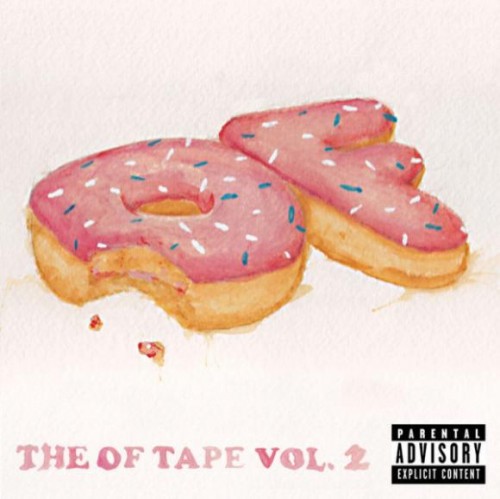 Some may have feared that Odd Future had turned into the Hip Hop Gwar due to the crew's last couple of videos but I think Tyler, the Creator's closing verse kinda sums up why it's not really about the schlock.
Tyler's Verse from Oldie (via Rap Genius)
OF, shit that's all I got
From my bigger brother Frankie to my little brother Tac
From that father figure Clancy to that skatey nigga Naks
Shreddin' down 'Fax, Wolf Gang run the fuckin' block
Storefront, knee tat
Book cover is the same lettering on lettermans and cotton socks
And grip tape…and my shoes
Um, I was 15 when I first drew that donut
5 years later, for our label yea we own it
I started an empire, I ain't even old enough
To drink a fucking beer, I'm tipsy off this soda pop
This is for the niggers in the suburbs
And the white kids with nigger friends who say the n-word
And the ones that got called weird, fag, bitch, nerd
Cause you was into jazz, kitty cats, and Steven Spielberg
They say we ain't actin' right
Always try to turn our fuckin' color into black and white
But they'll never change 'em, never understand 'em
Radical's my anthem, turn my fucking amps up
So instead of critiquing and bitchin', bein' mad as fuck
Just admit, not only are we talented, we're rad as fuck, bitches